We use affiliate links. If you purchase something using one of these links, we may receive compensation or commission.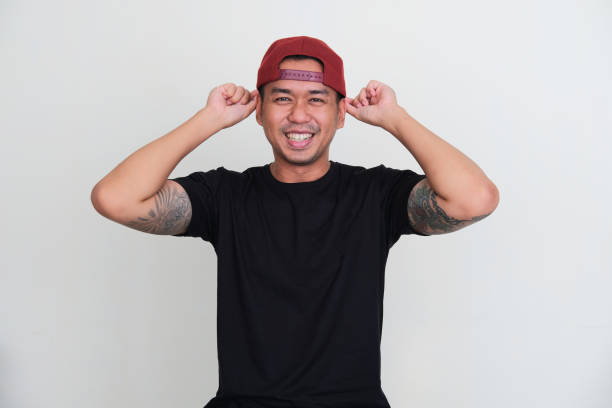 Hats are an essential and great accessory for adding style and personality to any outfit. Wearing a hat backwards can be a perfect and trendy way to express yourself and enhance your fashion sense. If you don't take care, your reverse can give the impression that you're trying too hard or are uninformed about what you're doing.
Getting some information regarding how to wear a hat backwards will enhance your style and you can confidently rock your backward hat as well as make it an integral part of your wardrobe. 
So if you're looking for an easy way to add flair to your wardrobe, then getting knowledge regarding this particular topic is the perfect solution! Along with that, we'll explore the tips and tricks on how to wear a hat backwards and look cool without overdoing it. But before jumping on the main topic, you have to know about how to choose the right hat.
Choosing the right hat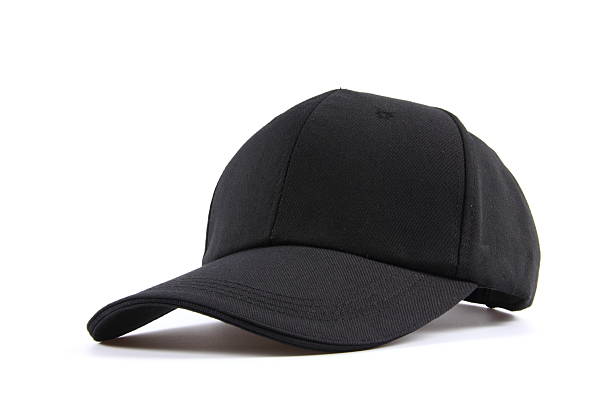 1. Various hats that may be worn backwards
Baseball caps: It is one of the most common types of hat that can be worn backward. They offer you a stylish, casual, and sports look that is often worn backwards by athletes and fans.  
Snapback caps: They offer you an adjustable strap on the back side, so you can customize it according to your choice. They come in a variety of different colors and designs and are popular among fashion lovers and streetwear.
Trucker hats: This headwear is generally made from mesh and has a curved brim. Originally worn by truckers to block the sun from their eyes, they have subsequently evolved into a key piece of clothing. 
Beanies: They are made from materials such as wool or cotton that are a great option in extremely cold weather. Along with that, they can be worn in a variety of ways and provided a more relaxed look. 
Bucket hats: Bucket hats provide natural protection from the rain as well as become a trendy accessory among fashion lovers and streetwear. Wearing them backwards, can give you a more unique and stylish look.  
2. Factors To Consider Before Choosing The Perfect Hat 
Size: The first and major factor you have to consider is the size of your hat. Generally, the hats come in the standard size, but try to get a hat with staps and snaps that can be adjusted for fit. 
Material: Materials play an important role in comfort, durability, and overall style. You can pick a hat that contains wool, cotton, felt, and straw materials. 
Color: The third important factor is color. Try to pick such that offers a variety of different colors, so you can pick them according to your choice.
Shape: The way the hat sits on your head and how it looks overall may both be influenced by its shape. While some hats have flat brims, some have curved brims. Others are more structured, while others have a circular crown.
Brand: The last and the important factor is to choose the perfect brand to pick the hat. Some brands offer you a high-quality material hat that boosts your style and comfort. So always do some research that fits your budget and personal preferences.
How to wear a hat backwards
1. Step-by-step Instructions
Here are some step-by-step guidelines you have to follow in order to get knowledge regarding how to wear a hat backwards perfectly. 
Start with a properly fitted hat: Make sure the hat should be fit, comfortable as well as isn't too much tight or loose. 
Tilt the hat: Tilt the hat slightly towards the back of your head. The brim should be slightly tilted upward to avoid obscuring your sight.
Adjust the strap or snapback: If your hat offers an adjustable strap, fit it according to your choice. As a result, your hat protects from falling or shifting from your head. 
Wear your hair down: Wearing your hair down will form a barrier between your head and the hat if you have long hair. This will lessen the likelihood that the hat will fall off or bother you.
Avoid over-styling: Never spend too much time to get the hat perfectly sit on your head. The unforced, carefree appearance of a reverse hat is one of its appeals.
Experiment with placement: Try wearing the hat lower on your head for a more streetwear-inspired look, or higher on your head for a more sporty look.
2. Various ways regarding how to wear a hat backwards
Tilted back: This is a stylish and attractive way of wearing a hat backward. Leave a tiny space between the brim of the hat and your forehead by tilting it slightly towards the rear of your head. By wearing a hat in such a way you feel more relaxed and comfortable. 
Flat-brimmed: If you're a lover of graphic t-shirts and sneakers, you can wear a cap in a flat-brimmed style. This type of style provides you with a streetwear-shocking look.
Pushed forward: To keep the brim above your eyebrows, push the hat slightly forward rather than tilting it backwards. This look offers you a sporty look and is common among baseball players. 
Higher on the head: Wearing a hat higher on your head like a beanie offers you a more fashion-forward look. If you generally wear a leather jacket and boots, this style would work well. 
Sideways: Wearing the hat sideways creates an entirely new look. This type of style is usually popular and perfect for music festivals or beach parties. 
Matching the hat with your outfit
Getting knowledge regarding how to wear a hat backwards is not enough, it is important to wear a hat matching your outfit in order to look more stylish and attractive. First of all, you have to focus on your color coordination. You can wear a bright hat with a neutral color outfit. But if you're wearing a colorful outfit, it is recommended to wear a neutral color hat that balances the overall look. 
Another important factor is style coordination. If you're wearing a sporty outfit, try a baseball cap as it could be a great and better choice. A fedora or hat with a broad brim may be a better option if you are wearing more formal attire.
Along with that, if you wear an occasional dress then try the straw hat as it could be a better and greater option. It is more appropriate to wear a straw hat on a sunny day at the beach than a wool hat on a chilly winter day.
At last, wear a hat that works with your overall proportions. A huge hat may be too much for a little person, while a small hat may seem incongruous for a larger person. So always pick a hat that comes in a variety of sizes, so you can pick it according to your needs and preferences. 
When to avoid wearing a hat backward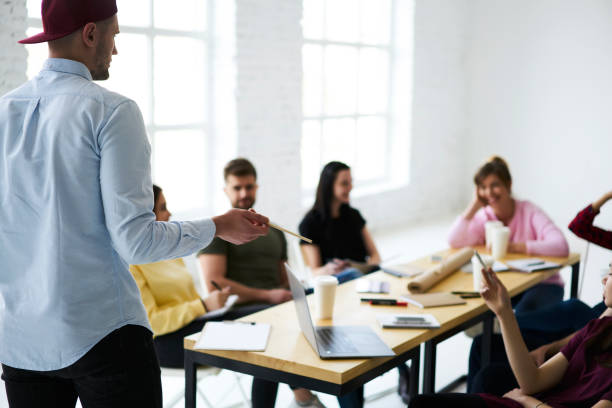 Wearing a hat backward could be very classy, stylish as well as attractive. But in some cases it is not appropriate or you have to avoid it. 
At the job interview, you have to avoid wearing a hat backwards.  It's advisable to choose a more official and businesslike appearance. Along with that, avoid wearing it in such a way at formal events such as weddings, galas, or at award ceremonies. 
Always research the culture and religion before wearing a hat backward because it is disrespectful or looks awkward. Before wearing a hat to a religious service, be sure to check with the clergy member or refer to the dress code.
While meeting with potential clients, and business owners you have to avoid such styles and should be dressed up in a more professional way. Wearing a hat in such a way leaves a negative impact on a particular person.
Conclusion: (How To Wear a Hat Backwards)
So, wearing a hat backward is a popular and trendy style that can boost up and add a casual look to your outfit. But it is necessary to consider every factor and follow up the guidelines regarding how to wear a hat backwards perfectly. 
Along with that, keep the focus on the color dress code and should wear such hat that perfectly matches your overall outfit. The following tips will help you rock your hat backwards confidently and create a stylish, put-together look. 
We hope you'll enjoy this guide and get your answer regarding this particular query. We try to cover every single topic from choosing the right hat, guidelines, tips, and situations to avoiding wearing hats backward.